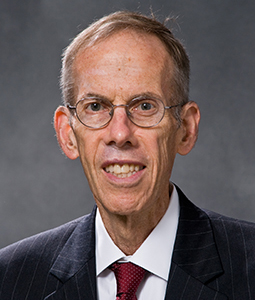 Columbia, SC
Sixth District: All of Allendale, Hampton, Jasper, Bamberg, Calhoun, Clarendon, Williamsburg, and parts of Charleston, Colleton, Dorchester, Berkeley, Orangeburg, Richland, Sumter, Florence, and Beaufort
Email: Commissioner.Bockman@psc.sc.gov
Administrative Coordinator:  Melissa Purvis, 803-896-5180
Assumed Commissionership: November 2017
Term Ended June 30th, 2018
Education:
B.A. (1968) Vanderbilt University
M.A. (1972) University of Georgia
J.D. (1975) University of Georgia
Teaching:
Legal Writing for the Courts
Appellate Advocacy
Law Practice Workshop
Background:
Bob Bockman was appointed to the Public Service Commission by Governor Henry McMaster, and assumed his Commissionership November 8, 2017.  Before becoming a Commissioner, he was an adjunct professor at the USC School of Law from 1993-2011 before becoming a full-time professor from 2011 until his appointment to the PSC. Prior to joining the faculty, he practiced with the McNair Law Firm, P.A., in Columbia, SC, for 30 years, specializing in appellate advocacy, administrative law and litigation, local governmental and municipal law, representation of regulated industries, and energy law. Bob served as General Counsel to the South Carolina Public Service Commission and as Associate General Counsel in the Legal Department of Carolina Power & Light Company (now Duke Energy Progress) in Raleigh, North Carolina, prior to becoming a member of the McNair La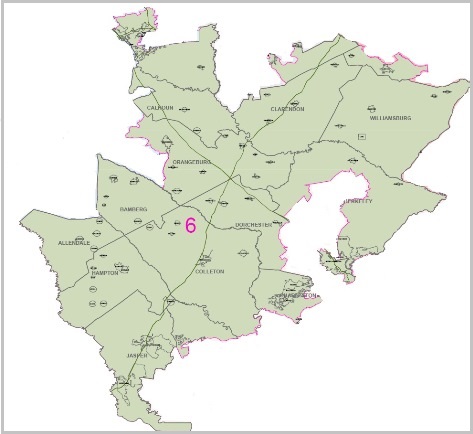 w Firm.
Bob is admitted to practice law in the courts of Georgia, North Carolina, and South Carolina, and before numerous Federal Courts, including the United States Supreme Court. He is a member of several state and national legal organizations and associations.
Since 1993, Bob has taught Appellate Advocacy at the Law School. In addition to that course, he now teaches a section of Advanced Legal Writing, and he co-teaches a course for third-year students identifying practical skills for lawyers. For many years, he served as the Faculty Advisor to the Law School's Moot Court Bar and he coaches the Bar's competition teams. He serves as the faculty advisor to the Student Division of the Federal Bar Association. In 2009, South Carolina Governor Mark Sanford awarded Bob the Order of the Palmetto, South Carolina's highest civilian honor for his contributions in teaching law students.
For eleven years, beginning in 2004, Bob taught a seminar in "Legal Persuasion" during the fall semesters to students in the South Carolina Honors College.
A native of Atlanta, GA, Bob is one of seven children. He attended the School of Foreign Service at Georgetown University in Washington, DC, for two years before transferring to Vanderbilt University where he earned a B.A. in history in 1968. Bob then attended graduate school at the University of Georgia in Athens, GA, earning a Masters degree in American Constitutional history.  After nearly two years of active duty (1970-1972) as an officer in the military intelligence branch of the United States Army, Bob returned to the University of Georgia for law school where he earned his J.D. degree in 1975.
For over 35 years, Bob has been married to Elizabeth Kevin W. Bockman, and they have two children and four grandchildren.  For many years, Bob was a competitive runner and avid tennis and basketball player; aging knees have largely confined him to an exercise bike and frequent walks with his wife. He enjoys sedentary activities: writing and reading and collecting books (his library includes over 500 books about baseball). Among his volunteer activities, Bob has served on numerous educational task forces and committees for the local public school district for 30 years.